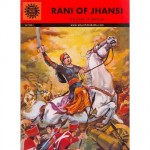 Almost a year after the passing of the Father of Indian comics Anant Pai, the Asian American Writers' Workshop pays tribute in New York on February 16 to the comic series he created.
Amar Chitra Katha: Monica Ferrell, Chitra Ganesh, Keshni Kashyap, and Himanshu "Heems" Suri of Das Racist Does your knowledge about the Ramayana come entirely from comics your mom brought you from Jackson Heights? Or are you a comic book fan interested in engaging with one of the bestselling comics in both Asia and the world? Party down with the Workshop's tribute to Amar Chitra Katha, the beloved Indian comic that's sold more than 90 million copies, often featuring lovelorn maidens, fearless saints, and mythical kings romping around a half-toned South Asian fantasia, tinted yellow, blue and green.

I've read the Ramayana and enjoyed the comic versions too. I'll also admit that much of my knowledge of the Bible comes from the colorful, engaging Amar Chitra Katha comics. For more details on the event, visit aaww.org.