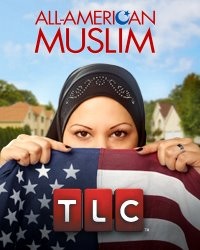 Dear Lowes,
I am writing to thank you for pulling advertising from TLC's All-American Muslim. On behalf of myself and all other dumb-reality-television-hating folks, I want to express my gratitude for your efforts to make American reality television as transparent as possible. As a longtime Lowes consumer, I am proud to know that my hardware store cares enough about the community to influence the content of its television shows. You're making history by taking home improvement to a whole new level.
I fervently hope you are the first in a long line of businesses to protest the Kim Kardashianesque shows that constitute American programming. (I mean honestly, if All-American Muslim mother-daughter Lila and Suehaila get into any more wedding-planning shenanigans about Shadia's nuptials, I'm gonna scream.) For far too long, 'reality television' has been attempting to force-feed us citizens a brand of dumbed-down reality that simply doesn't exist.  I admire you for taking a stand and saying, 'No more fakery! No more family drama! No more idiotic reality shows!'
When I learned that the Florida Family Association sent out an email alert on December 6th that stated, "All-American Muslim is propaganda that riskily hides the Islamic agenda's clear and present danger to American liberties and traditional values," I never imagined you, my hardware store would cave in be influenced by the voices of a small number of ordinary Americans.  
I applaud the strongly-worded email you sent to the FFA, in which you wrote, "While we continue to advertise on various cable networks, including TLC, there are certain programs that do not meet Lowe's advertising guidelines, including the show you brought to our attention.  Lowe's will no longer be advertising on that program." I definitely agree with you that unless a certain program accurately displays every single variation of a certain demographic it has no place on American television. Incidentally, while we are on the subject of advertising, may I humbly suggest a few more dumb reality shows that I believe could benefit from your advertising guidelines? In no particular order:
19 Kids and Counting. The Dugger family. Super Christians. Super fertile. Super nice. But this show only profiles Christians who appear to be somewhat ordinary folks while excluding those fringe-radical Christians that pose a clear threat to our American values.
Sister Wives. One man. Four wives. Sixteen children. This show purports to innocuously depict a harem of weepy, cake-baking mothers. But it riskily hides the Mormon agenda's clear and present danger to American liberties and traditional values.
Strange Sex. Glamorizes strange sex acts without fully portaying the dangers that can accompany certain fetishes. Erotic asphyxiation is a silent killer, people.
Cake Boss. Makes Americans think we can all bake – when in reality – ovens are danger. The last time I tried to bake, I almost burned down my kitchen!
I Didn't Know I Was Pregnant. Propaganda that riskily hides the dangers of pregnancy and makes it seems like anyone can give birth without the proper pre-natal care and be totally okay. False!
Thank you for your consideration. And thank you once again for taking a strong stance against dumb reality shows.
Yours in American home improvement,
PG
P.S. Nice job using Twitter and Facebook to further alienate rally us fellow reality-television haters! I was getting really tired of the same old hammer/nail updates.
P.P.S. I wouldn't take any #LowesHatesMuslims boycotts to heart. Muslim Americans and their peeps only represent a few million or so consumers. It's the holidays! Relax! Sell some Christ-mass trees!
P.P.S. I'm telling everyone I know to call your CEO Robert Niblock: (704) 758-2084 or Executive Support Mr. Andrew Kilby: (866) 900-4650 and tell you how we really feel.