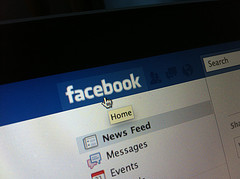 Huffpost Tech writes about Ruchi Sanghvi, who was Facebook's first female engineer. Its profile portrays Sanghvi–who left the company last year to start her own company Cove soon after marrying a fellow Facebook engineer–as an example of the success of startup meritocracy. But it also shares her views on what she calls the boys' club and the difficulty of breaking into it at Facebook.
Sanghvi, who didn't use a computer regularly until college, went on to launch such features as News Feed, which defines the user experience for many people on Facebook. Her rise at the company from when she was one of the first 10 engineers hired illustrates the potential and possibilities for a bright young engineer in the tech field. Given her vantage point and success, her impressions and suggestions stemming from her experiences carry a certain weight.
Sanghvi is from Pune, India, and studied electrical engineering at Carnegie Mellon, where she got used to working in a nearly all male environment.
Sanghvi said she was used to being the odd woman out — she was one of five female students out of 150 in a course in the Electrical Computer Engineering department — and at Facebook, she again found herself on a team with only a handful of female engineers.

Though she looks back fondly on her time at Facebook and describes it as "one of the best companies to be working at right now," she said her male co-workers enjoyed a certain camaraderie that she could not match or fully penetrate.

"It was difficult to break into the boys' club," Sanghvi said. "I wish that females had a similar culture or support network."

Sanghvi said the male engineers on her team created a "brogramming page," presumably only for the Facebook "bros" who were programming. She recalls having to change her working style to adapt to the "aggressive" environment, a shift she said affected how she was perceived.

"Engineers are either aggressive or passive aggressive. You need to just dive straight into it, and sometimes there are social repercussions because of it," Sanghvi explained. "The impression that people had of me was that I was really harsh, hard-edged, brusque and to the point. All of that happened because I am a woman, and I was acting in that kind of environment."
She had more to share on the topic of mentors and role models, advice for women to be proactive, and praise for the tech industry's culture of rewarding ability. Read the full profile at Huffpost.
Related: The next Mark Zuckerberg, Happy Engineer's Day in honor of Mokshagundam Visvesvaraya
(Image: Flickr photo from http://www.flickr.com/photos/alexf96/)