"All thoughts, all passions, all delights, Whatever stirs this mortal frame, All are but ministers of Love,  And feed his sacred flame." Thus wrote Samuel Taylor Coleridge in his 1799 poem "Love." And what better time to celebrate love in all its shapes, forms and torments than in the days leading up to St. Valentine's Day? Find your fanciest pens and papers ladies and gentleman, because it's time for our second annual Valentine's Day haiku-writing contest.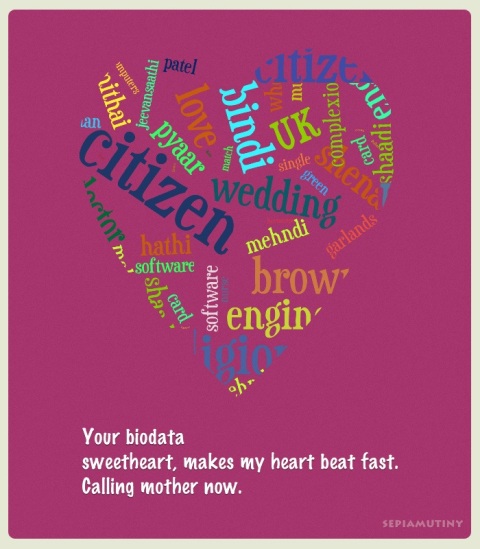 For you poetry noobs, a haiku is a Japanese verse form that employs sentences in the 5-7-5-syllable pattern.  Last year, we received a number of heartfelt entries from our readers. (And quite a few deliciously cheeky ones. Amitava, I'm looking at your "Size does not matter, you say. This small haiku in place of my — uhmmm — love" piece.) Come on, you can do it, mutineers. Give it a shot. Your Valentine will thank you.
Deadline: Submit all Valentine's Day haikus in the comments below by 1PM on Friday, February 10. Please include an email address in your comments so that we can notify the winner.
2012 Theme: Love, ishq, pyar, mohabbatein, kadhal, prema, premam, et. al.
Winner: Winner will be announced in the comments on Tuesday,  February 14, 2012.
Judge: Amitava Kumar – writer, journalist and professor of English at Vassar college.
Prize: Winner gets a copy of The 50 Greatest Love Letters of All Time, along with a personalized, handmade Valentine containing their haiku – mailed to the person of their choice (mom, dad, sis, BFF, bf, gf, yourself, etc.) by Valentine's Day.