With only a couple of Mondays left for a #MusicMonday, I know I had to make this one a song that will stick in your head for a while.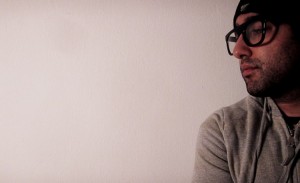 The song is by an MC I'm really surprised hasn't been covered by the Mutiny before. Brooklyn Shanti, a Bengali DJ coming outta…. well … Brooklyn,  I heard about via Mandeep Sethi, my connection to all the latest in Desi hip-hop. Brooklyn Shanti is ridiculously prolific – his website and his bandcamp have tons of songs available for download and he'll be coming out with an album in the next couple of months. Of course, I have an affinity for all things Bengali, and I absolutely instantly fell in love when I heard his Bangla lyric-ed song Rani, Rani.
His theme song's not so bad either. Keep an eye on this guy – Brooklyn Shanti's going to be going far with these skills.
Check out his bandcamp discography – if you like the above songs, I'm sure you'll like what else he has. You can download his full album from June 2011 for free right here: Brookylin Circa 2012
I hope you've enjoyed the #MusicMonday's at Sepia Mutiny these past couple of years – I started them because I wanted to have some content to provide for you on a weekly basis. After a while though, it became more of a scavenger hunt and a game to find the songs I would actually listen to on my iPod. I've found and befriended many of the artists profiled on these pages – and I'm hoping that my fantastical dream of Alterna-Desi Music Fest on the So Cal desert of Bombay Beach with these bands will happen some day. Some day…