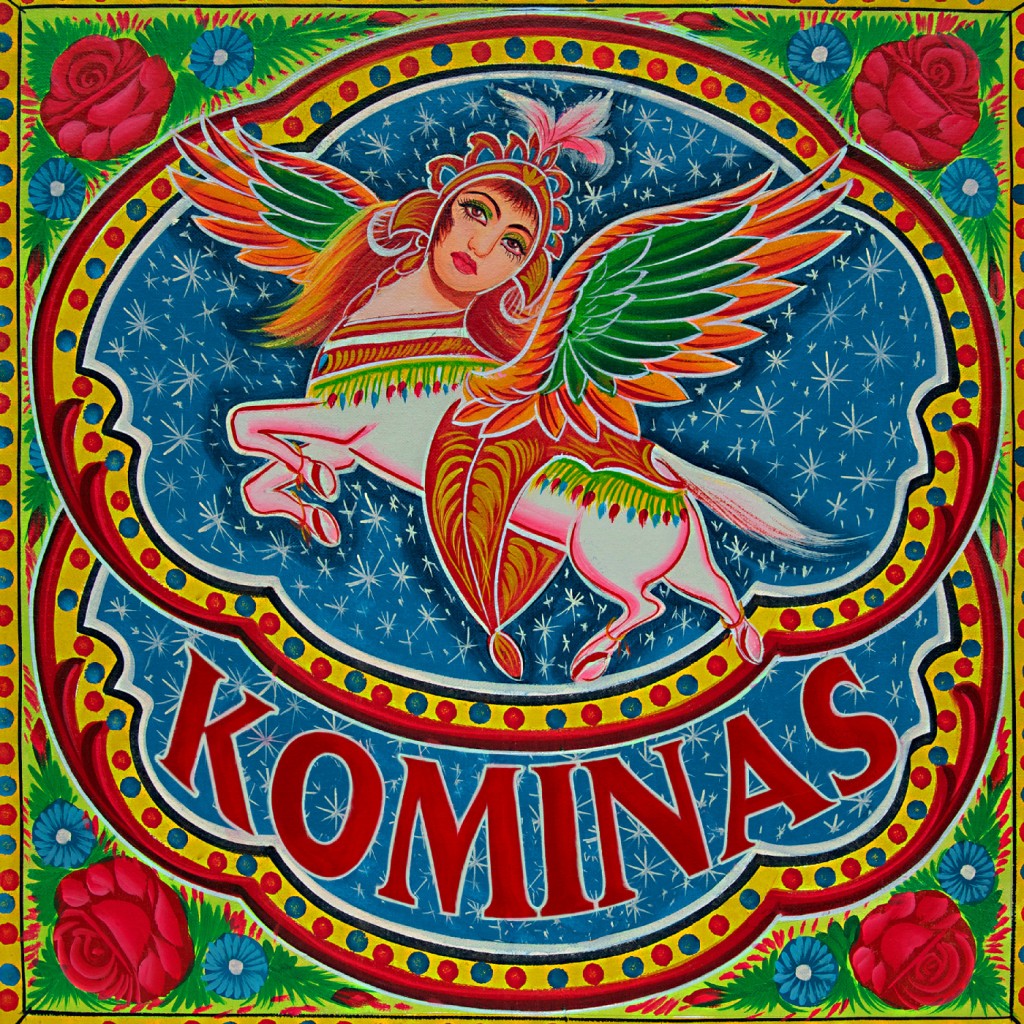 A belated Christmas present for all y'all for this #MusicMonday – our oft written about friends The Kominas have released an (almost) self-titled album called "Kominas." If you thought the previous albums were too punk/too political/too "taqwacore" for you – then it is time to give the band a second chance – this album might just be for you. With a more Desi-rock sound, gritty riffs, lo-fi vocals and lyrics taking a back seat, the band's path has turned and taken on a new sound. Gone are the sing-along playfully raunchy hooks, this album is all about the bass line and dirty drum beats.
The band members of The Kominas have shifted to not only to now include the duo from Sunny Ali and the Kid, but also in instrumental roles – three of the four bandmates take a turn on the mic for this album. With multiple talents acting as the driving force between music and lyrics, the album is eclectic and completely different sounding from anything previously released by The Kominas. People have been saying that their sound has "matured" but instead, I feel the new album better reflects the skills and sounds of the new band members trying collaborate and create a new cohesive sound (Basim Usmani is the only original band member that remains from 2005).
Don't just take my word for it. Follow the link here to the megaupload site to download the album. And if you are too chicken to download the album before listening to a song – here's the demo to Ren, a song off of the new album.
Frankly put, it sounds like our punks have evolved – they just may be growing up.