UPDATE: To accommodate our adoring mutinous mutineers – we've shifted the location and time. Same date, March 31st 2012, THIS SATURDAY.
NEW TIME: 2:30pm – 6:30pm
NEW LOCATION: The Liberties Bar, 998 Guerrero Street  San Francisco, CA 94110
++++
What's that you say? It's the end of a mutinous era and you never even made it to a Sepia Mutiny Meetup? Rajni the Monkey went wild in the bunker once he heard this news and is now throwing poop at your computer screen. But ask and The Mutiny delivers – at least for the next 15 days till the April 1st door slam. ANNA revived the 55 Friday because of this tweet and hell, thanks to this forlorn tweet from @YungCoconut and @AmericanTurban, I will do the same.
Join Manish, Vinod, Pavani and myself for the Cali swagest meetup of your mutinous lifetime in San Francisco on Saturday March 31st. We know that you Alterna-Desi types have already bought your tickets to the 8th annual Yoni Ki Baat performance. "Yoni Ki heh…?" you ask? Desi, please.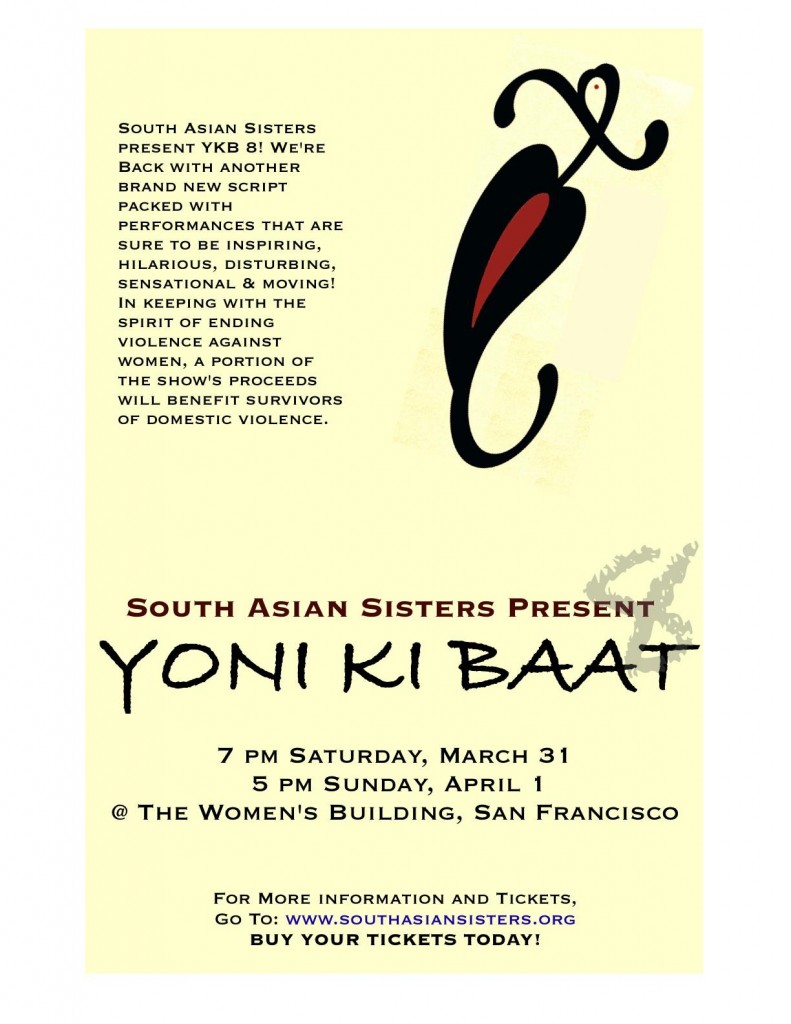 South Asian Sisters are back again to present another brand new script with funny, touching, sensational, and thought-provoking raw performances submitted by South Asian women across the country! [southasiansisters]
For more info and to purchase tickets to the March 31st & April 1st San Francisco Yoni Ki Baat shows, please check out their site here.
As for the LAST CHANCE AT GOING TO A SEPIA MUTINY MEETUP…
New Time: 2:30pm – 6:30pm
Date: Saturday, March 31st, 2012
New Location: The Liberties Bar, 998 Guerrero Street  San Francisco, CA 94110
Please comment below if you will be able to make it! Since this is the last meetup – EVER – I highly suggest out-of-towners fly into SF for a Cesar Chavez long weekend of Mutinous fun. If you have a bar/lounge suggestion (that is open at 4:30pm) do let me know and we can change the local, as long as we keep it in The Mission. And if you can't come to the meetup but want to keep in touch – you can always find us on twitter, too.
It's not goodbye – it's just a farewell, for now. I'll see y'all on the internet flip side and by that I mean IRL.