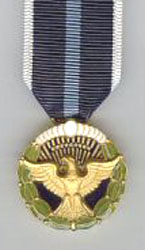 Yesterday the President presented 13 Americans with the 2011 Presidential Citizens Medal, the nation's second-highest civilian honor which may be granted to any United States citizen who has performed "exemplary deeds or services for his or her country or fellow citizens." Vijaya Emani of Strongsville, Ohio, a single mom involved in so many different ways in her community, was one of the honorees. Emani, who passed away in 2009, was recognized for speaking out against domestic violence.
C-SPAN Video of the event shows her daughters Sujata and Nirmala at the White House accepting the award on her behalf. An announcer explains that the United States honors Emani for her many contributions to the people of Cleveland and the nation–for lending her voice to help protect desi women from domestic violence, for her support of single parents and Indian heritage.
Emani's life ended in an accident on the Ohio turnpike, but her legacy of contribution and involvement lives on. Earlier this year the Cleveland International Hall of Fame recognized her for her considerable community involvement.
Through her presidency with the Federation of India Community Associations she has opened avenue for people who struggled like her, initiating single parent support groups and opened a discussion about immigrant domestic violence. (clevelandpeople.com)
India West writes that a victim of domestic violence helped by Emani nominated her for the award, and it mentions Emani's role in getting a statue of Mahatma Gandhi described as the largest one in North America into the Cleveland Cultural Gardens' Indian Garden.
In 2008, she spoke to the Plain Dealer about domestic violence, including the experience of being shunned by many in her community after reporting her former husband to the police.