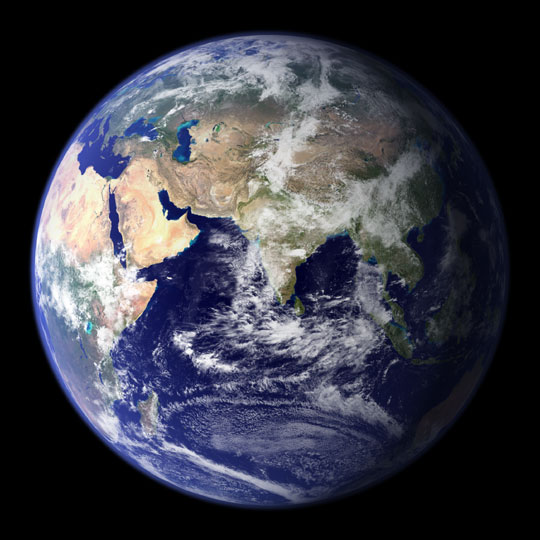 Thanks, y'all, for having me over one last time. I've already said my goodbyes. This curious form of public performance brought me some of the people I cherish most. It's been a second education in the erudition of the comments. The Mutiny was alt.culture.us.asian-indian before and @allyousmartf-ers now, and this delicious salon will continue in another face.
I want to toss in one last thought. Early desi American artists began with the idea of marginalization. Their references were specific and elaborate in-jokes. But look at who's blown up: those who gave no ground in their conception of themselves. They dabbled in the desi palette because it's rich, not because it's definitive. Those who started with I am a Queens rapper, or I am an art director, or I am an animator, experienced brownness not as conscription, but freedom.
And in fact it is. It is a thin layer atop a deep commonality. As a species we are, when you zoom out, genetically almost clones. The differences we draw among us are like the fictional Indiana town of Pawnee squabbling with the fictional town of Eagleton: from the outside, all look same.
A couple of years ago I was watching Aziz Ansari make silly jokes at a small NYC club about hitting on MIA in bad Tamil. Today he's touring in a 007 tux. Still bemoaning his sex life, but on a much bigger stage. Sepia is one of our colors, one near and dear. But it is only one. Let's launch our flicks, ebooks, startups, campaigns. Let's let our freak flags fly.
Can't wait to see it all, and unlike Bill, I will inhale.